Product Owner
Kelvin
"There are a thousand and one things to do and to improve on, but what is the one thing which makes the most impact to the lives of our users?"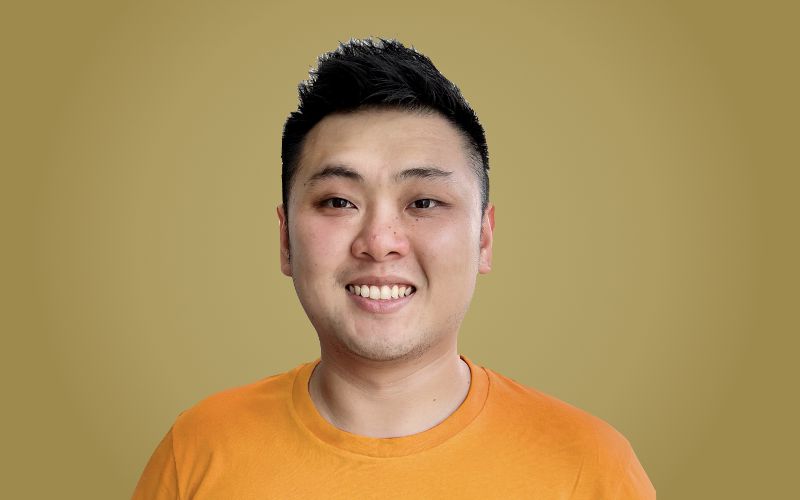 Kelvin's Race
I am an avid triathlete who spends my free time training for the next race. And there is always a next race. Participating in triathlons taught me to be adaptive and resilient. To have an interest in building things and be there from the start to the finish line. As a Product Owner, I am with the client right from the start.
Kelvin's Game Plan

I'm a big fan of football who spends my weekend watching the EPL. Being a Product Owner has a lot in common with football managers. On the pitch, football managers set a game plan to win the league. As a Product Owner, it's important to have a game plan so that we know whether our strategic goals for our product is moving towards the direction of our vision.

Value-Driven

Product Owners are the best at working with limited resources. We find the most valuable features to build and maximize the value of the product. Our mission here at Titansoft is to focus on the impact of what we deliver and to bring the greatest satisfaction to our users.

Value-driven is in being able to find the diamond among the coals.
Purple Cow

This book is over 10 years old but it is still recommended reading for anyone unfamiliar with marketing, or looking for a refresher. It expands on the idea of the Unique Selling Proposition (USP), applying it to a company or campaign. Marketing books generally talks about campaigns and analysing of data, but Godin invites the reader to go for the unknown and do things that have not been done before. One takeaway from this book is, not to try and please everyone and do not build a product with the intention of everyone loving it and wanting to use it.

Grab a copy here :
https://www.amazon.com/Purple-Cow-Transform-Business-Remarkable/dp/014101640X/ref=sr_1_1?keywords=Purple+cow&qid=1572334638&sr=8-1

Impact Mapping: Making a Big Impact With Software Products and Projects

Impact Mapping is a visual and effective approach to strategic planning which has a simple structure, enabling effective communication and collaboration between stakeholders and development teams. A hands-on guide to impact mapping, this book answers the "why" and offers brief, to-the-point advice especially during the second half of the book, which introduces different methods and tips on facilitating workshops to produce impact maps. This is an informative quick-read, useful for people involved on both sides of business and delivery alike.

Grab a copy here :
https://www.amazon.com/Impact-Mapping-software-products-projects-ebook/dp/B009KWDKVA